Make money on Fiverr
Now I'm gonna quickly take you to a website called Fiverr, probably you know it, it's fiverr.com. Fiverr is TOP freelance marketplace used by freelancers to offer service worldwide.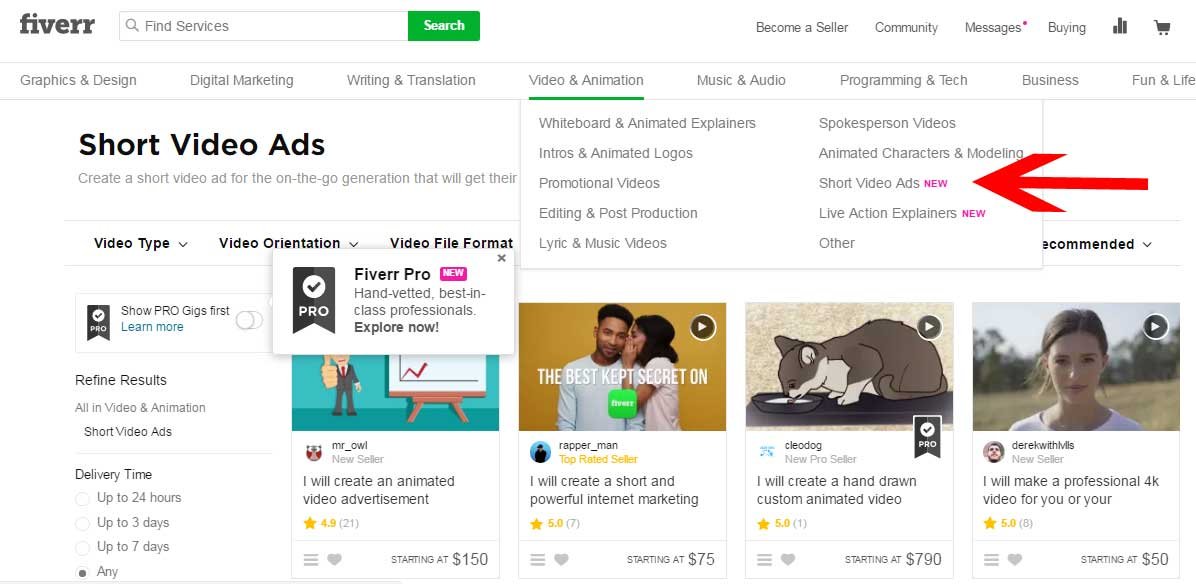 Short video ads on Fiverr
If You go to Fiverr website, and hover mouse  over the menu, you will see there, "short video ads new". I hope you can see that, short video ads new. So I'm gonna click on that. It's a new addition here on Fiverr, at least right now that I'm creating this post and people are making very very good money of this. Look at these short video ads, they're starting at $100, $100, $790, $200, $55, $50, $600, $100, $675, $100. The prices are crazy for these short ads. These are short ads on Facebook, on Instagram, they could be on webpages and I'll show you a ridiculously easy way you can spit out these videos in a couple of minutes or seconds even. Okay minutes. I will say minutes.
Create videos online in minutes
So, I want you to go to the website called flixpress, flixpress.com.  Open an account, it's free to open an account and I want you to go here on flixepress to go to menu item "ads". Now there are a lot of different kind of things you can do here and sell but I want you to go to ads, that's where the money is.
Now, here you've got these templates and they're always adding some new templates. So for example, if I go here… you're gonna see what I mean, let me just show you an example.
Okay, so here's an example of this ad(image above) these templtes …it's a video that you can customize to accountants, acting coach, car dealers, there's all florists, whatever you can imagine. So you can just customize them, just select what you want depending on what your client wants and…let's see the overview: feature 1, feature 2…it's just like an ad. If you need one…your company product here.
So it's basically if you have a problem, I had a problem, I was searching for this and you know I found it and it's just a bunch of actors, you can choose which kind of actors you want, you can choose your product here, you see the picture, your product photo, your company name, telephone number, you just make it custom.
The client just needs to send you, a photo, they're gonna tell you if they want a man actor or woman actor, many actors, the picture of the product, name of the company, you can put a logo if you want, the telephone number, everything, you just put the different details that they want, then you just customize it and that's it.
Different templates on flixepress
There are different templates. For example, this one right here is "do you need a promo video?" It's easy with Flixpress template and it's a voiceover, it's an actual voiceover, so you see here you choose, you want a male, what color you want, your text, you customize your background, your voiceover, you type here what you want and this thing would create the ad for you. I love this one. So this one is an actress and it's about automotive services. Let me just reduce the sound. So, anyway, it's an advertisement about cars. So, but you can customize it in the end. So it's like really generic but to the point and here you can put your text.
So, she's saying that… I don't know, she has a problem with her car and does it have this? Does it have that? Automotive services? Blah blah blah. For example, you offer this, you offer different services that they offer, I'm just giving a random example here and you put your text here, further product title, boom! It's done and there are so many templates and they… okay, this one is a beauty and spa, this one is… what is this "Event planning ad." So it's kind of similar but different content, it is the same actress here, 'real estate selling.' Here is another ad. She's fixing herself here. It's unbelievable, there are many many templates like this. This is the same template, oops.
Let's go to ads, so that's how really easy it's. You just customize it, you enter the text, you upload an image, you exported, boom! And you're in business. I mean the cost of this is ridiculously low, there are different packages but as you can see here, first of all you have a free type which you can render videos there, you've got like 2 minutes but if you're gonna do this as a business, it's not gonna be enough but if you click here, which is upgrade now, you can upgrade and get over 35 templates for less than $1 per month. There are different packages of course, depending on your usage but it's ridiculously cheap and I mean just with one order you've more than covered your cost for one month.
Become a seller on Fiverr
Okay, so really really simple. You can start providing these services, you can come here on Fiverr, you can become a seller. I have a link below to join Fiverr and become a seller and you can see what other people are offering here and create your gig. When you're creating your gig, you can see the different services that people offer, so you can kind of customize it to what the others have or just make it a little bit different so you stand out. Usually, they offer different packages. I mean, you don't need to have but they've got let's say, basic, standard, premium.
Do a little bit of re search, make sure you are competitive compared to others and you could have just one gig offering all these different kinds or you could even have multiple gigs for example, with different kind of ads. So you can have one with this one, one with this one, one with this one and you try to get customers from different different gigs. Because all these are different ones and they pay well. You can make very good money out of these. All right, really really simple, anybody can do this, just click, upload an image, customize the text, and put their telephone number, click OK, it's rendering, the video is rendering, that's it, really really simple.
Take action
So again, this is new here, so there's a ton of opportunity here on short video ads. Take action, whatever you gonna do, if you want to see any success, you gotta take action. I have shown you all these methods, all these ways here on this channel. If you are an action taker, you can make a lot of money, you can make very very good money. All it needs is determination, action and never-give-up-attitude, that's what I always say.
There's a million ways that you can make money online but you need to be consistent, you need to be persistent and never give up. If you go and create your first gig here and I don't know, you don't get a first order in your first week and I don't know, you get all depressed and they say it doesn't work and you give up. Well, you're never gonna make a dime. But if you're persistent and say: I'm gonna make this gig the number one gig on Fiverr, when I tackle something, that's how I go about it. I'm gonna become the number one YouTube channel in my niche, boom! All right. So I upload videos even if I feel like it or don't feel like it, it doesn't matter. I'm there, I'm consistent, searching for the best ideas and the best content for my subscribers. Only with this kind of attitude, you can move ahead.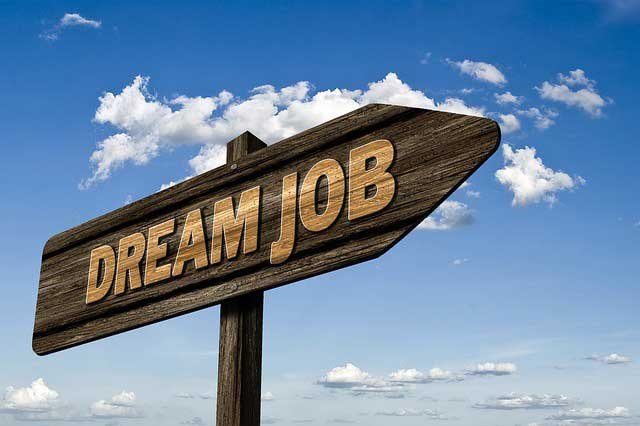 Now, my next thing is that I want to become big on Instagram, so I've got big goals, one billion followers. Dream big, think big and take massive actio. So anyway, I hope you enjoyed this video. If you did, smash the like button for me, subscribe to my channel, selecting the bell icon so you can get notified every single time we launched a new video on different ways you can work online and earn an extra income from home and before you leave, don't forget, click on that link right here below this video so you can get instant access to my number one recommendation to working online and earning an extra come from home.