22 Sites that Allow You to Do Legitimate Data Entry Work from Home
Believe it or not, there are legitimate companies online that offer real data entry work from home jobs to real people. It is a sad truth, however, that many fall for the scheme where they are required to buy packages or pay a certain amount of money before working. It isn't a surprise either that a lot of people may think that most work-from-home gigs are simply out there to defraud them.

To find legitimate sites and companies, a little digging can go a long way. Researching for legitimate sites will help you see that there are companies out there to help you. It may be a dream of yours to finally settle down at home and do work at your own pace at your own time. Data entry is just one of those gigs that will help not only create extra spending money but a good source of monthly income as well.
The good thing about data entry is it's a simple work-from-home job that you can do using your PC or even android phones and Surface tablets. Provided you have a good internet connection and basic computer knowledge then this is an ideal home-based job for you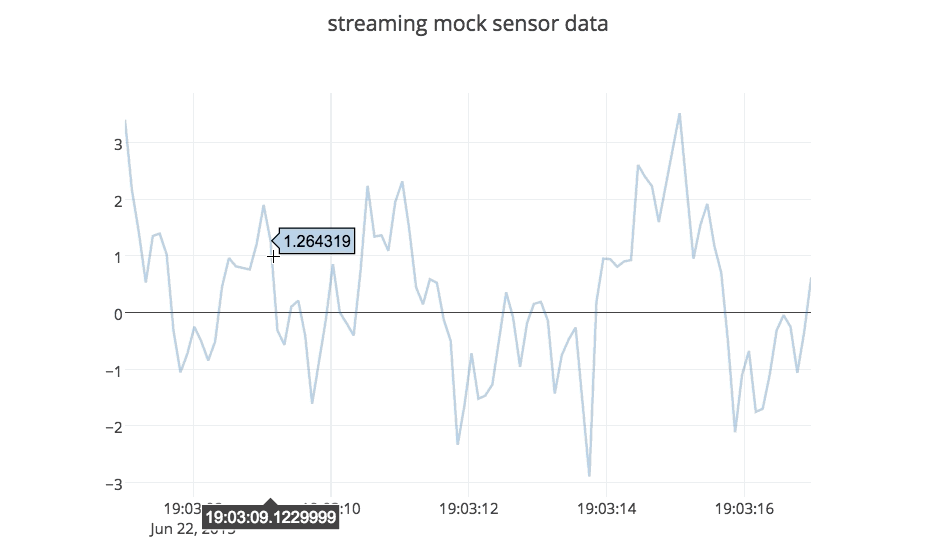 Things Needed for you to do Data Entry Work from Home:
Apart from the tools such as computers, phones, tablets, and the internet; you also need skills to do data entry work. Although this type of work is by far the simplest you are still required to have some set of skills to qualify. These are:
Typing speed of 50WPM to 70WPM or even more.
A keen eye for detail.
Typing accuracy of 90% to 100%.
Knowledgeable in Microsoft office especially Word.
Can follow instructions well.
Can work with less supervision.
Basic internet navigation and program software skills.
If you are still unsure where to go from here, this list of legitimate sites will help you be on your way as an online worker.
This is one of the good companies you want to be affiliated with as a home-based worker. They not only offer work to American citizens but to people around the world. Just like most of the websites included in this list, as a worker, you will get paid around /an hour to complete small tasks, data entry included. You are responsible for your schedule and you get paid based on the number of tasks you complete.
This site allows you to register to their system or sign up as a contractor. A contractor is someone who accepts data entry projects and bills the company for whatever completed the task they've done. This site is open to American and Canadian citizens who want to work in the comforts of their own homes. Once you visit the site, you'll find all the things you need to start working on. An FAQ section is available to visitors who are interested to join this community.
Amazon Mturk allows you to be one of their workers with little to no requirement at all. You can do the tasks available at any time. This site does not only offer data entry but other types of microtasks from taking surveys to posting ads. If you are looking for a way to earn cents to dollars from multiple types of tasks, then you might want to sign up for free with Amazon. To make money, you are required to complete "hits". "Hits" are the microtasks needed to earn some cash.

Sigtrack offers serious and legitimate data entry work. But unlike other sites, this one requires you to encode signatures from legal papers, petitions, and even voter registration. U.S. laws protect this completely. You need to prove your US residency before you can get accepted. Once you qualify to be one of its data entry operators, you will need to fulfill a 3-minute Skype interview to pass. You are also required to have a dual monitor and internet access of 10mbps or faster.
If you live in the US and have solid experience as a typist, then you might want to consider joining Speakwrite. This site offers home-based work such as legal and general transcriptionists. You need to have a typing speed of 60WPM or faster and typing accuracy of 90%. They also require a background check for all applicants.
The site's services include but are not limited to Image-to-text recognition, transcription from Voice to Text, and assisting the visually impaired. They consider all applicants from all over the world. One of the most popular data entry work in Megatypers is Captcha encoding where you get paid from 0.45 (every 1000 captcha codes) up to $1.5. Building your online reputation is the key to getting the most out of Megatypers.

This is a Data Management Service Bureau. For you to join this company as a virtual worker, you need to pass their requirements. The most sought-after skills on this website include typing accuracy and speed, computer, and internet navigation, written and verbal communication, and email management skills. You are also responsible for your own time as a worker in this company.

This is yet another microtasks site where you get to choose from several types of small tasks you can accomplish within the day. Not limited to data entry you can also do other tasks here like surveys, transcription, data mining, and research. It is almost similar to Amazon Mturk, where you get to work on hits and get paid by completing them.

If you are good at transcription and translation, VITAC offers you an opportunity to work for them. You need only 50WPM typing speed but a 90 to 100% typing accuracy. Your main task here as a virtual worker is captioning for TV programs, YouTube videos, UStream, Kaltura, etc. You can also choose offline encoding and captioning aside from real-time ones.

Another one on this list is Clickworker. This is a site that's open to all nationalities. Whether you are into writing, transcription, research, data mining, and data entry; this site offers you endless opportunities to work from home. And just like many other sites from this list, you don't pay for anything to start working. Just sign up, fulfill their requirements and you're ready to go.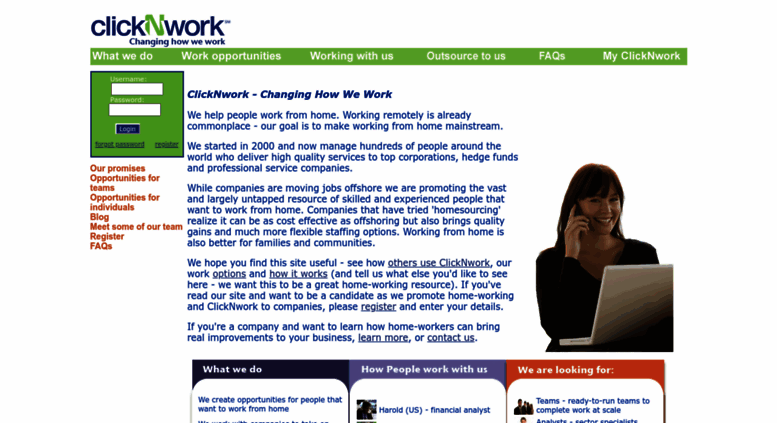 Writers, Analysts, Video Editors, Researchers, and Data Entry Operators are all welcome to join this website. If you are skilled, willing to work at your own pace, and can complete tasks, then you can register at ClickNWork as a virtual worker. This site partners with companies, mostly business-related to help outsource administrative tasks to individuals across the globe.

Upwork is an online site for professionals who want to work directly with international clients. It is an avenue for people to showcase their expertise, apply for a job, or get invited. This is unlike the sites mentioned in this list where you can simply register and start working. There are various types of full-time to part-time work available here but you need to apply for them. Data entry service is just one of the many jobs available for people on this site. The good thing about Upwork is once you build your reputation as a freelancer, clients come to you.

Fiverr is an online site similar to Microworker, Clickworker, and ClickNWork the only difference is you get paid a minimum of $5.00 per task completed. As a micro task site, you get to pick projects and complete them at your own pace. If you are interested to register with Fiverr, you need to create your profile where you display your skills and expertise.
Have you heard of Lead Generation? It is a form of data entry service where you get to research for information on the internet for a company. Smart Locating is one company that outsources those types of work. Although seasonal, you get to build the company's leads by searching contacts for them.

If you have good to great listening skills and typing accuracy of 95-100%, then Humanatic is for you. This site offers data entry and transcription jobs ranging from 10 minutes to hour audio. To qualify, you need to have an active and confirmed PayPal account. The payment goes directly to your PayPal account once you have completed the tasks assigned to you.

Just like Humanatic, you can work in Scribie as a transcriptionist or transcriber. However, you need to fulfill and pass their test process and be certified as a Transcriber, to work for them. The pay from this site ranges from $5 to $20 per audio hour plus you get to pick which task you want to work on.

To be a data entry operator and transcriptionist for TranscribeMe, you need to have a good command of the English language, can understand different accents, and have 95% typing accuracy. You need to register at workhub.transcribeme.com and join their training program. Once you pass, you will have the opportunity to work as much or as little as you want to depend on what's convenient for you. As a transcriptionist, you get paid $20 per audio hour.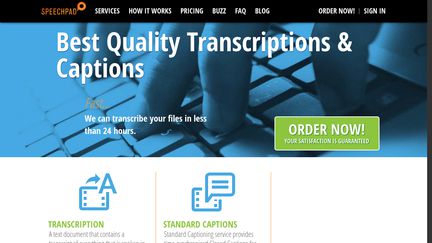 This company began its services in 2008 and they are still hiring home-based workers to fill their posts. The work is mostly transcription and captioning. They require people with good command of English and can deliver both clean copies (edited) and verbatim transcriptions. Clients place their "orders" on the site by uploading videos and audio files to be transcribed by workers.

A variety of microtasks are available on this site. Transcription and data entry services are just two of the things you can find here as a freelancer. Once part of this company, you are entitled to increase your online reputation by leveling up. More jobs and better pay await people with intermediate and advanced levels than beginners.
You need to be a US citizen to be accepted in Hollywood Transcriptions. The services provided here depend on their client's budget. They offer transcription of interviews, webinars, and even academic dictations.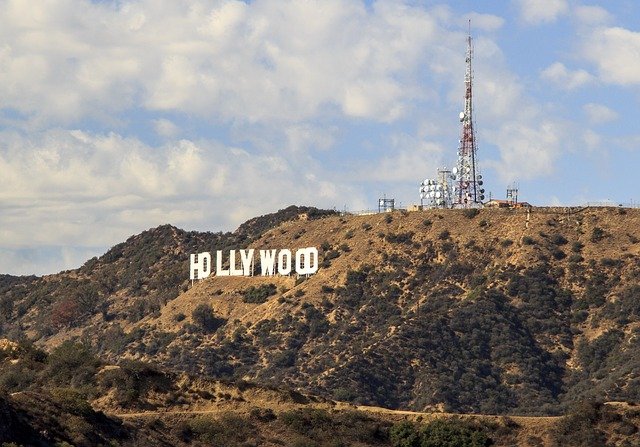 This is a site intended for market research transcriptionists. And if you want to make a serious buck transcribing, then this is a good site to start. Although not available to other countries aside from the US, Babbletype is a good company to work with. They ensure the quality and efficiency of work to their clients and they also pay good money for it. Transcription is not the only work that can be done here but also translations.

This company is always hiring home-based workers for data entry and verifications. It is, however; only open in select states across the US. The type of data entry work available is entering data to pay utility invoices and other reports.